Urgent Requirement- 2 CEO's for Infosys
The Infosys Talent debacle continues, recent reports like this one in ET - suggest it will only get worse. While we pat ourselves on the back for being the first to predict it, we also wanted to be the first to get the solution right !
Get 2 CEO's !! and get them fast .
And we do not mean the 2 CEO experiment of Wipro- that was a failure from concept to execution. What Infosys needs is someone to manage Business as Usual & growth and another person to work on the cutting edge of innovation. After pioneering Outsourcing its natural they take leadership in unleashing Indian intellectual capital on new horizons like
Mobile
Analytics
Internet of Things
Artificial Intelligence
Robotics ( why not!)
So get a Nandan Nilekeni or a clone back for the Business as usual CEO role , but find a Ray Kurzweil and a Steve Jobs for the second; with a cash chest of almost 5 Billion USD and hopefully an intent that exceeds that- they can definitely do it.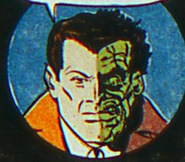 But if they try to combine the 2 together in one person- they will end up with a two-faced schizophrenic leadership
Omar Farooq
Founder & CEO AceProHR
Visiting Faculty - Master of HR& OD - University of Delhi
Comment form